system for management and supervision of construction sites
A system for management and supervision of construction sites, a portable and focused tool for gathering information that allows working offline (does not require network access) within the construction site!
Presentation of project status in real time to all relevant parties in the project, including project managers / work managers / subcontractors, etc. Supervision of projects from the construction stage to the handover stage.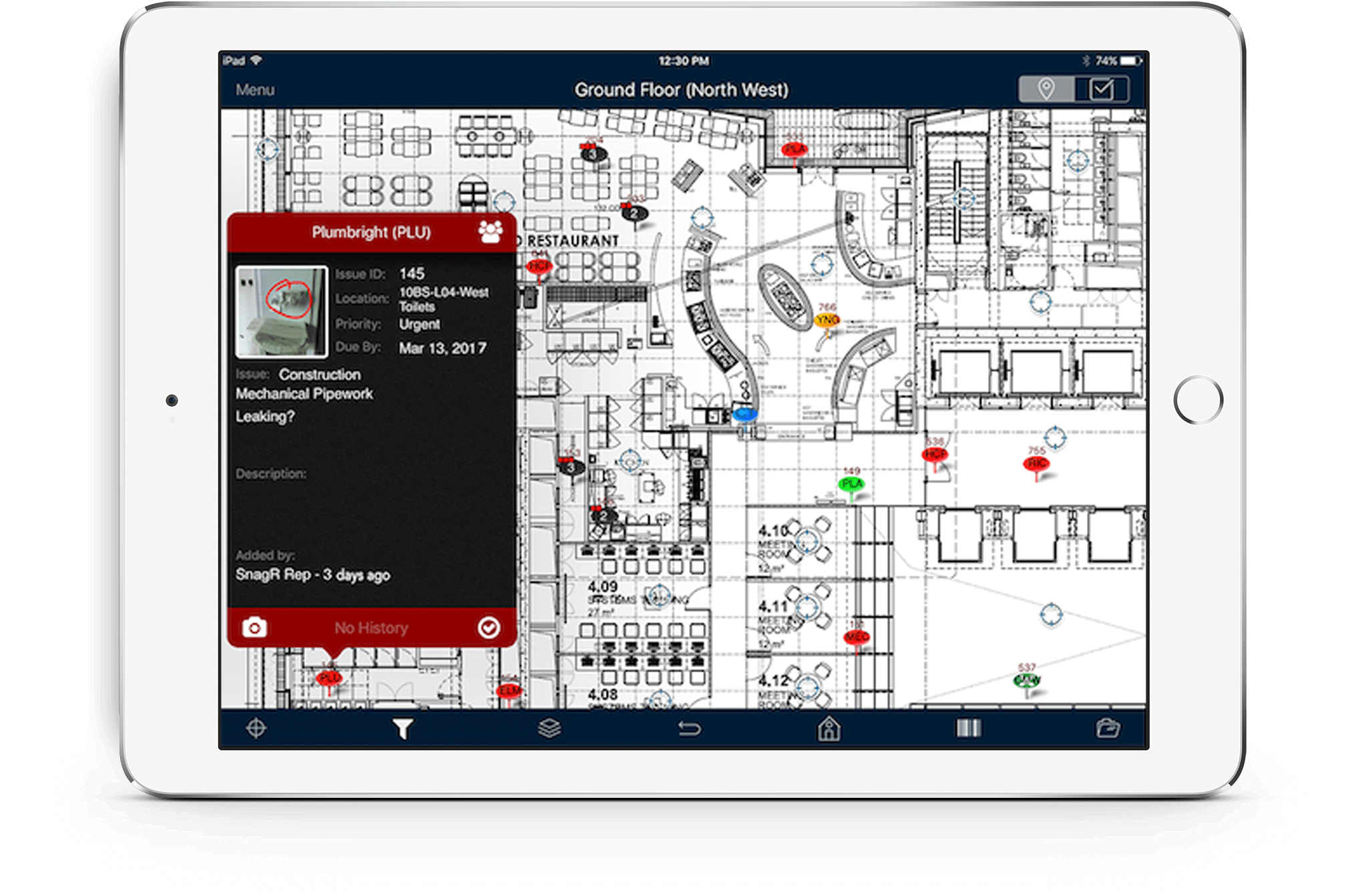 Documentation and management of issues that represent qualitative defects and their treatment, documentation of deficiencies on the site plan! Visual presentation of defects according to specific location.
SnagR enables continuous flow of information and communication between employees, contractors and managers at the construction site, thus preventing mistakes and misunderstandings on the site. It also helps in collecting, documenting, organizing and analyzing data for decision makers in the organization and through this tool leads to continuous improvement in execution.
Essential safety patrols on the site, as well as making manual reports takes a lot of time and effort.
SnagR streamlines the process with an easy-to-use application, helps with the preparation of computerized reports that are associated with a specific location in the site's programs, and enables the integration of issues that include an image to illustrate the safety event, recording accidents, statistics on collected data and reports.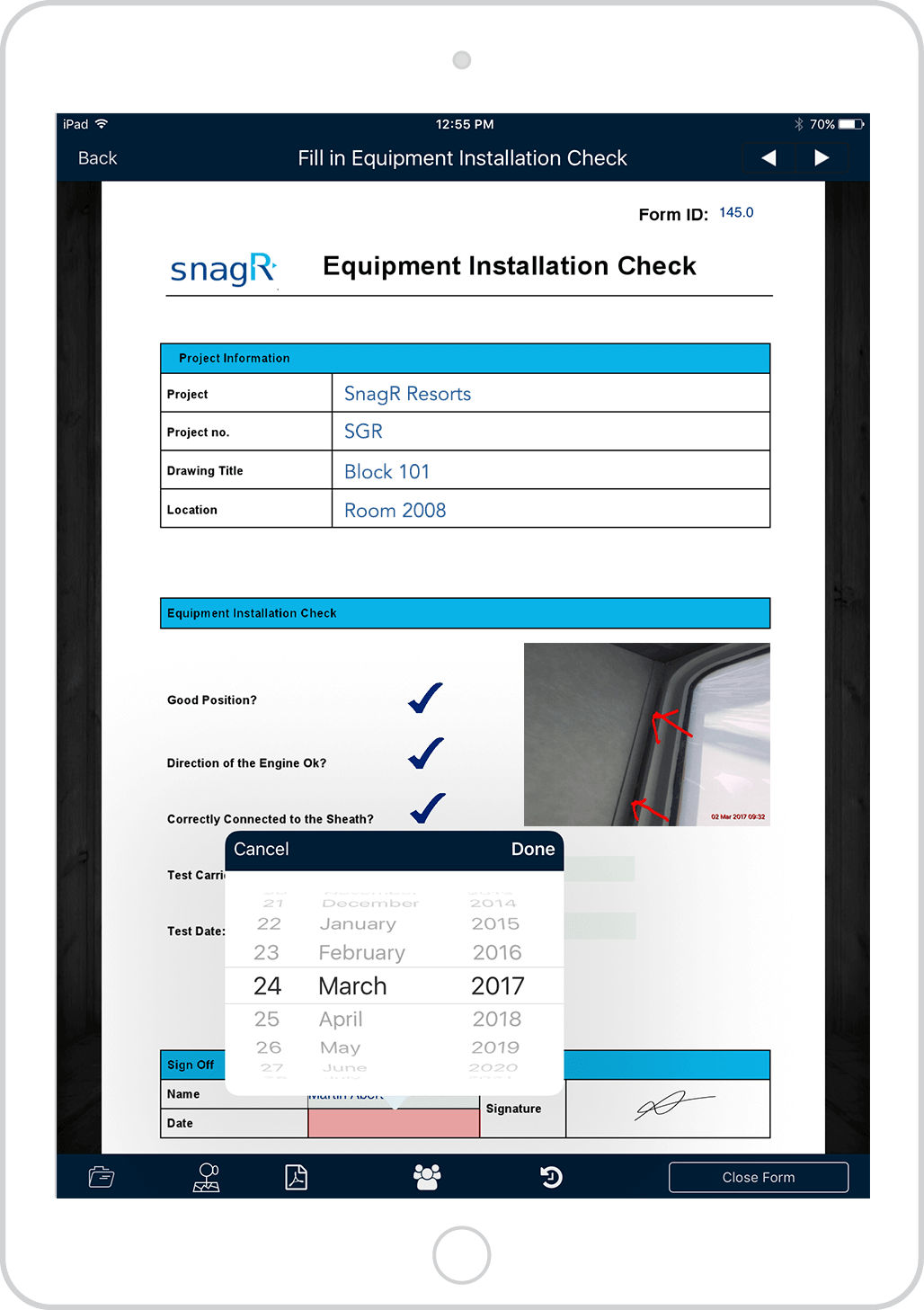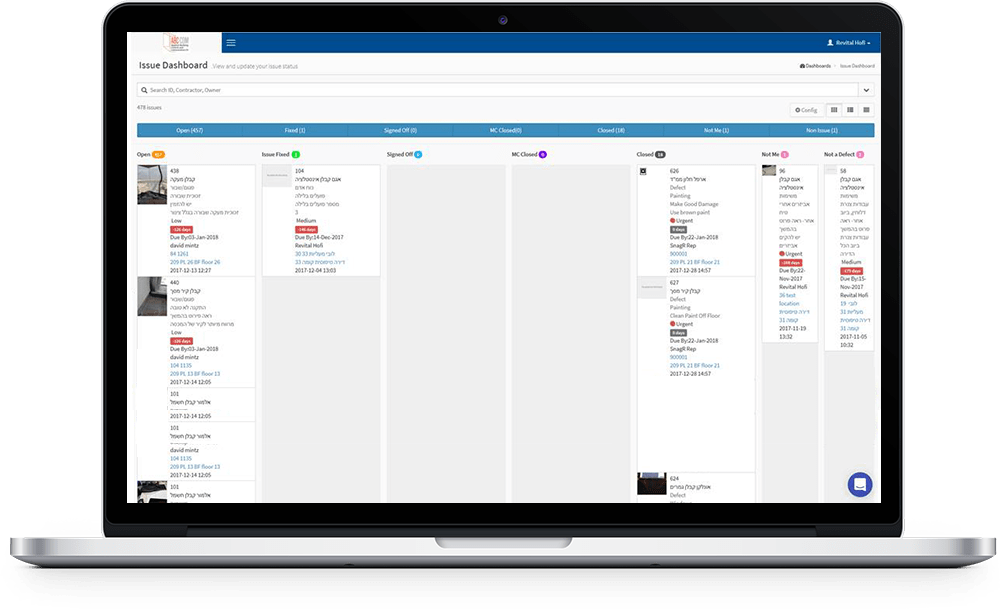 Project management is a very complex task that requires coordination between many elements in the organization.
SnagR provides easy and convenient reporting tool for work progress including images based on real-time location, target times, priorities and contractor affiliation required for job execution. In addition, the contractor has access to the system for reporting treatment and updating task status. At the end, a message is sent to the project manager. Available information and continuous communication create transparency between the executing contractor and the project manager. The system significantly shortens the waiting times for permits and working hours.

Resident / Tenant Handover
For inspection before handover protocol, it is necessary to tour the site and check all the spaces before handover to the customer.
SnagR provides an easy solution for visual documentation during the field tour and enables at the end of the tour to issue a inspection form which includes all the deficiencies requiring treatment. In addition, it is possible for the customer to conduct a tour using the application with an engineer on his behalf (the handover protocol) and update about defects / changes on the site's plans.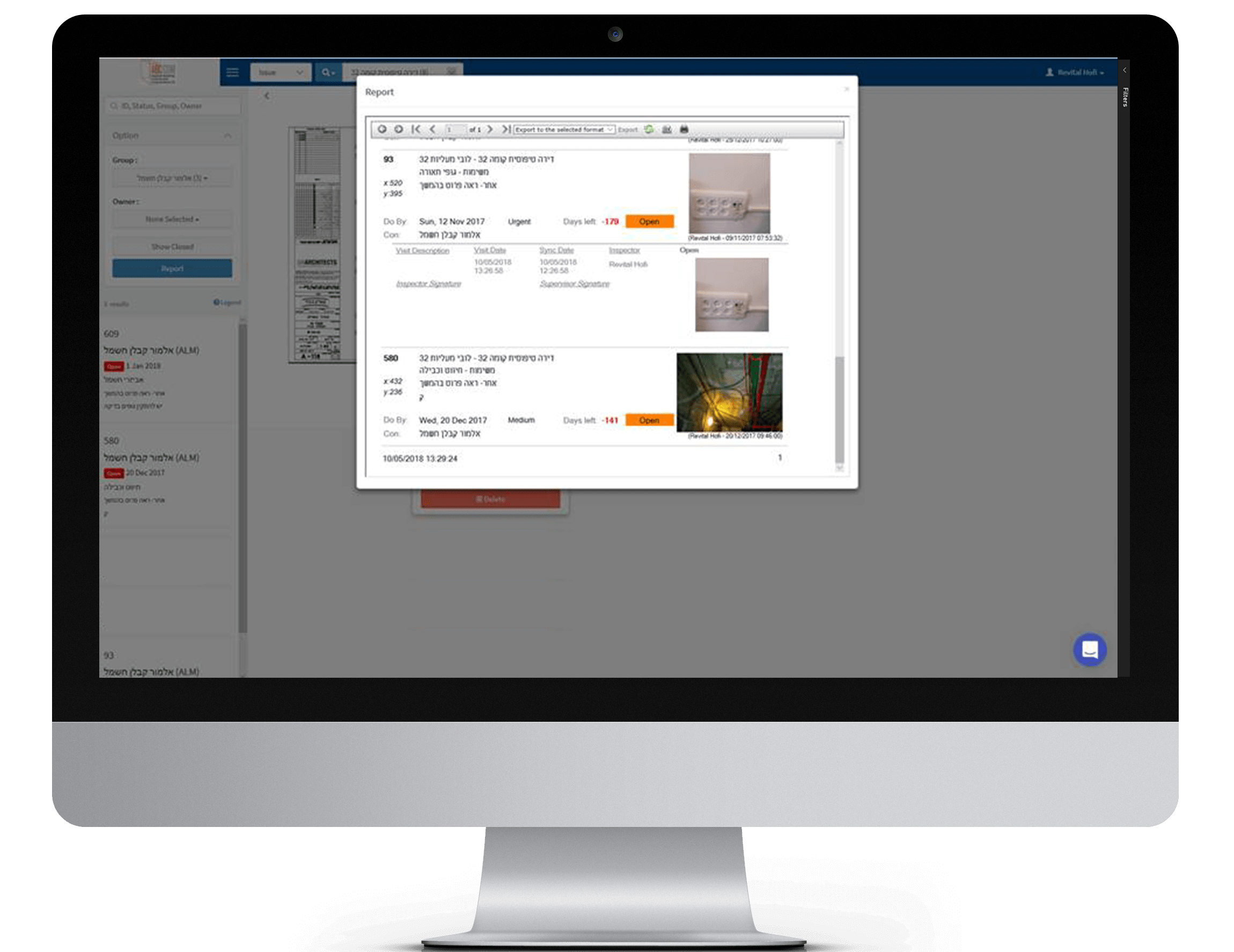 Detailed electronic reports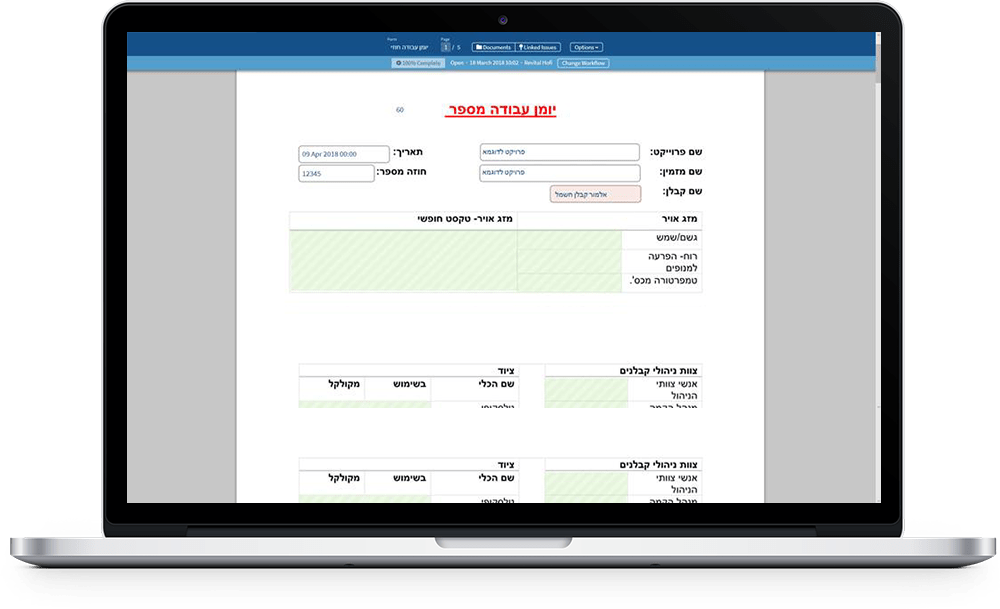 SnagR allows you to generate detailed reports according to desired cross section and automatic timings (sending emails and reminders).
SnagR allows you to build customized reports such as handover reports, work logs, discrepancies, requests for more information (RFI), and more. Each report can be created according to a detailed specification tailored to the customer.
A document management system, consolidating all programs and documents in one place – no more need to carry around so much paperwork! It is important to note that after uploading a new program, a previous version is preserved which includes the time of change and is responsible for changing the document.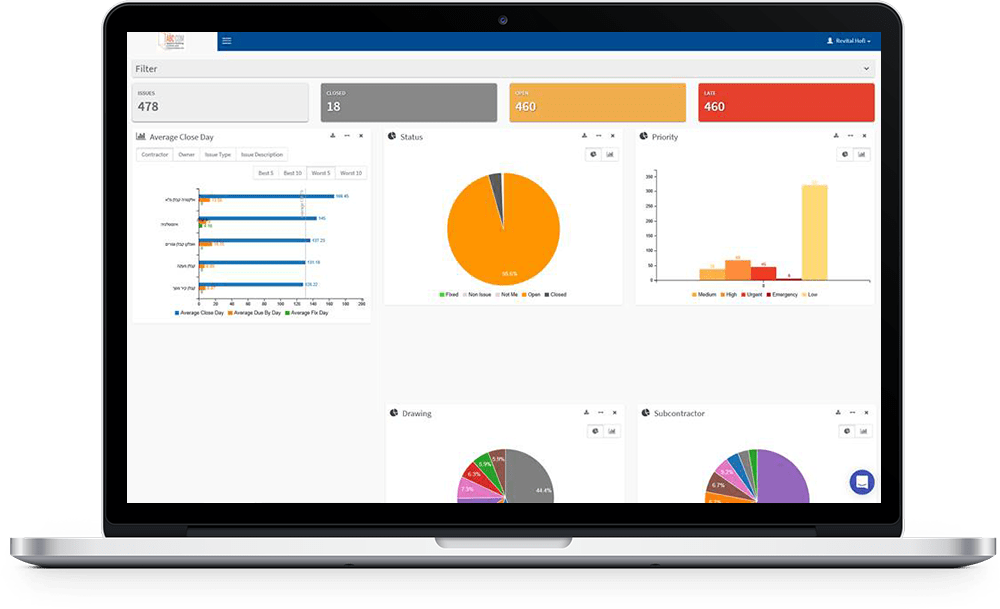 Data collection enables future analysis, drawing conclusions and saving costs.
The system displays a Dashboard that allows the site manager to go on-site, be involved and aware of everything that happens, and implement the Lean Management approach. In addition, it is possible to perform data analysis and Key Performance Indicator (KPI), statistics, summaries, and customized reports, including export to Excel format and scheduled email updates to users.
Using automatic email timings or sending updates to users, SnagR enables continuous flow of information and communication between employees, management and contractors on the construction site, saving many mistakes and misunderstandings on the site
In addition, the system significantly shortens the waiting time for approvals and thus saves waiting time, Time Is Money!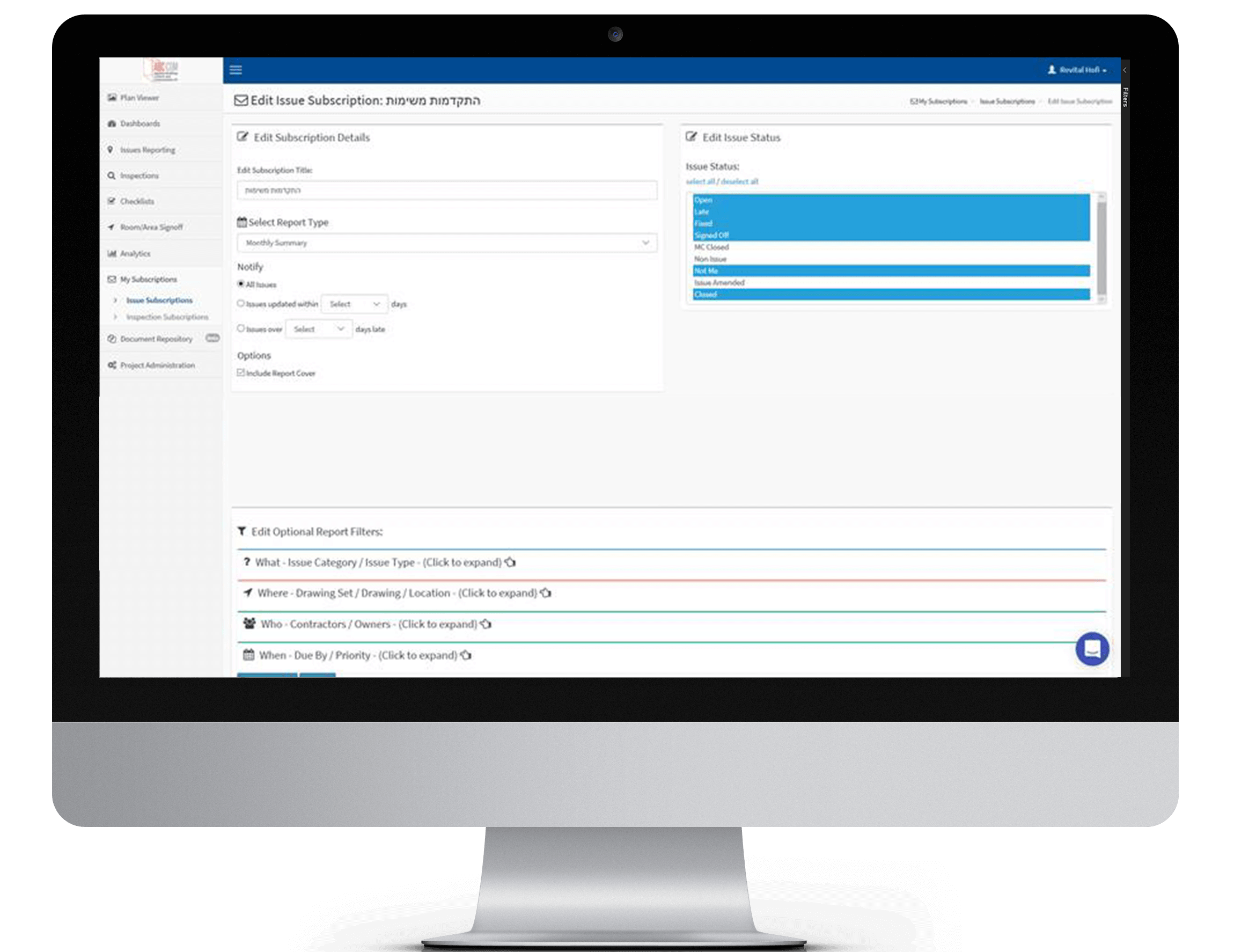 Tel: +972 50-3448787
Fax: +972 4-6308186
E-mail: info@abccm.biz
Tzvi HaNachal St. 19, POB 12102, Emek Hefer Ta'asiot Park